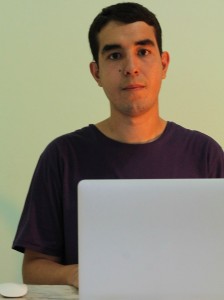 Hello! I'm Marco Galvão (a.k.a. Keyo) and I'm a Computer Science student, assistant researcher, game developer and systems programmer.
Now I'm concentrated on my graduation, and everything I learn at college and with my friends I use in new developments.
When I'm not working, I'm playing games or reading about tech stuff on the internet. I love to work hearing music.
Some of my favourite games are Donkey Kong Country 2, Sonic 3 & Knuckles, Megaman (all titles, NES versions included), Castlevania (all of them, except the 3D ones), Team Fortress 2, Half Life, Red Dead Redemption, Borderlands, Pokemon, and the list goes on… =)
Currently, I'm a full-time programmer at i9smart (a web developing company founded by me and other 2 friends), a game programmer at Joymasher and a part-time web developer at Iroquote.